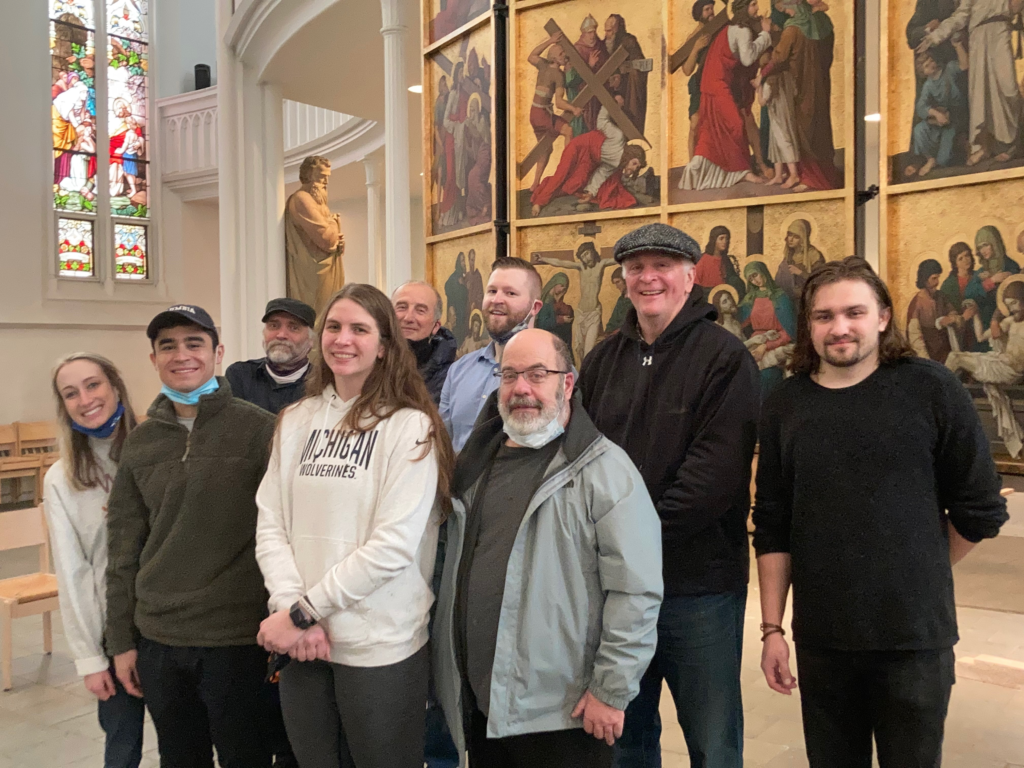 SIXTH SUNDAY OF ORDINARY TIME FEBRUARY 14, 2021
This was the last Sunday in Ordinary time. We are on the cusp of Lent and hear readings about being "unclean". Although Br Phil did not speak with the first person account of being a leper as written in our worship guide reflection, he did encourage us to broaden our concept of one who has leprosy.

He began with a recounting of his Navy day memories. In the 1980's the ship doctor cautioned the crew upon approaching Port-a-Prince, Haiti, that there was an unknown disease in that country, and it was deadly. The disease was AIDS and little was known about it. It was terrifying medical personnel who
interacted with the "diseased".
If we travel back 2,000-3,000 years we see the terror of leprosy. During Jesus' time, one with leprosy was ravaged physically and spiritually from the disease. Yet in the gospel of Mark (1:40-45) we read about a leper who defied the law of separation and approached Jesus for healing. He knew he was "unclean" and also knew Jesus could heal him. Only Jesus could heal him and restore him to life in community again.
With a dramatic pause Br Phil repeated, "Only Jesus could do that". Then he added, "What is our leprosy?" He named a few: bad temper, foul mouth, greed, envy. "The church and every one of us has leprosy." It may not manifest itself as a physical sign, but our leprosy can ravage us and our relationships with others.
"Ultimately, Jesus is the answer." Like the man in Mark's gospel, we first need to admit we have a problem. We can then approach Jesus and ask for healing. Unlike the leper, we will not be admonished to "tell no one."
As an aside, Br Phil explained the concept of the "Messianic Secret" revealed in Mark. Jesus regularly asked the one healed to keep the experience private. Jesus did not want his ministry to be seen as "magical". Of course we all know what happens with secrets. Likewise, the leper "spread the word". So much for that!
When we experience Jesus' healing, we have no prohibition to stay quiet. In fact we are called to both acknowledge the loving impact of God in our lives and to share it readily. First thing in the morning we can open our hearts in gratitude for awakening to a new day of possibilities!
This Lent, we can begin to examine our own woundedness, and see how Jesus can heal us. Br Phil used the practicality and inspiration of the 12 steps as a model for addressing our "leprosy" in union with God's grace. He quickly highlighted the principles: acknowledge the sin, go to someone, seek forgiveness, make amends and tell everyone how it works.
Lent offers us a time to examine our failings and invites us to transformation through prayer, almsgiving and sacrifice. God is waiting for us, waiting with love, mercy and healing. We just need to begin. Here is the question again, "What is your leprosy?"
Peace, Anne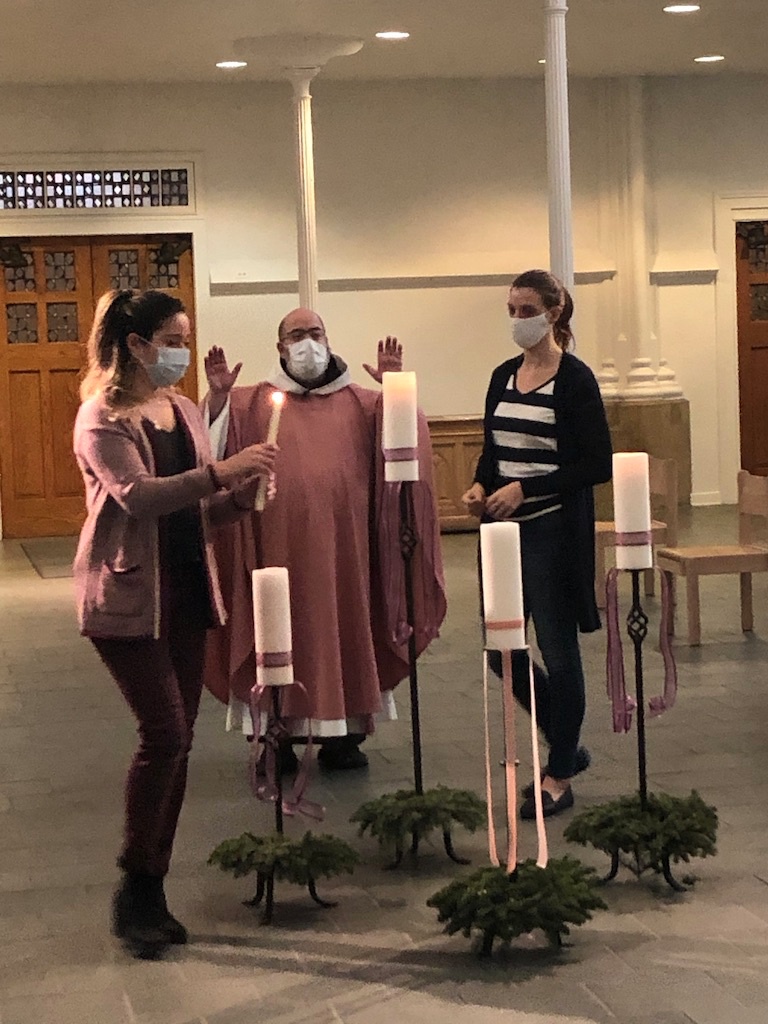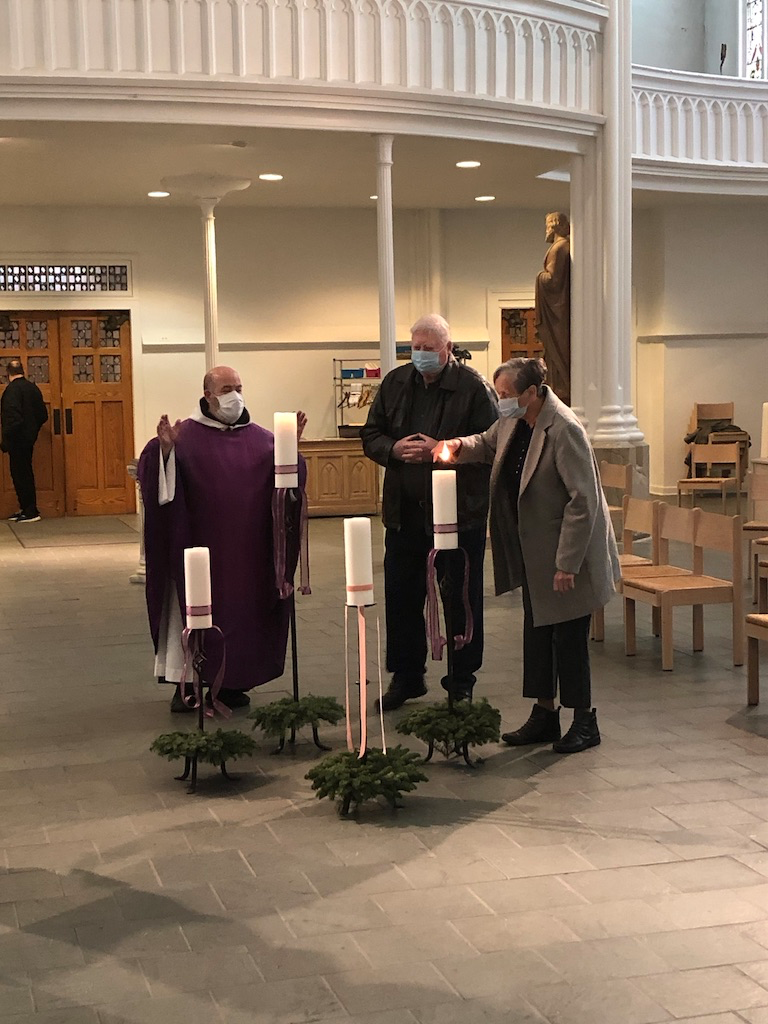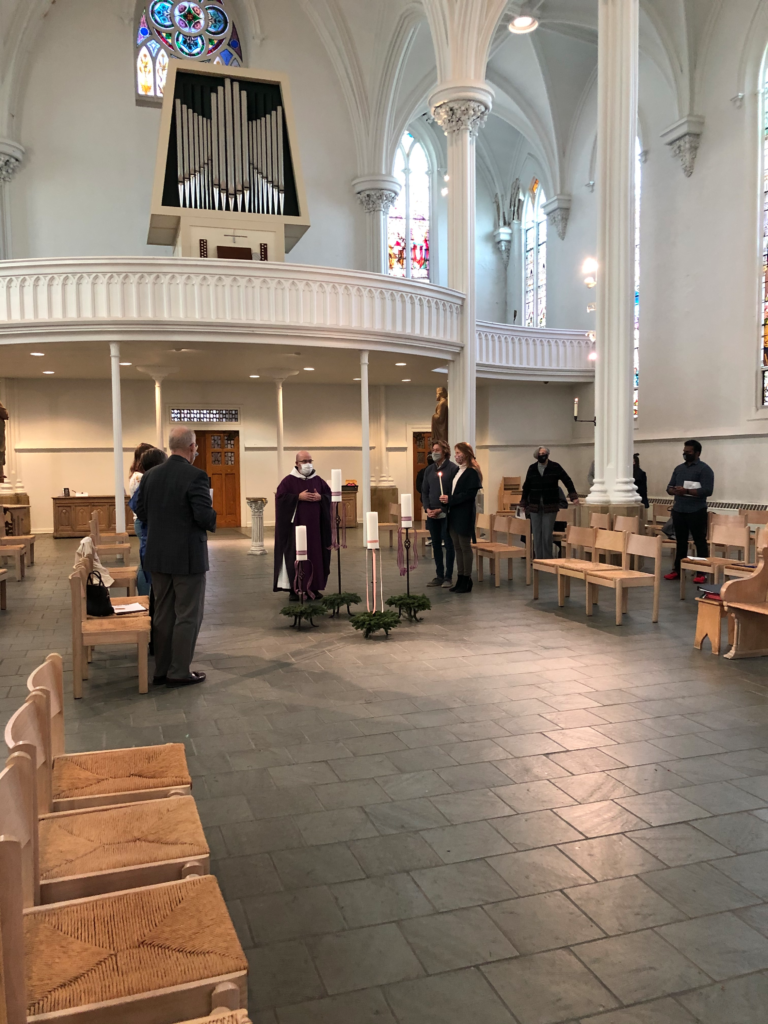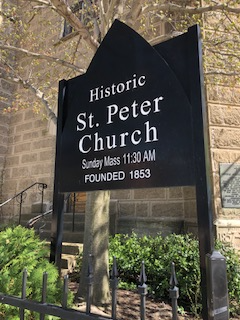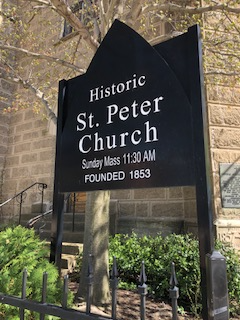 Reflections: Twenty-Fifth Sunday in Ordinary Time September 20, 2020

"For my thoughts are not your thoughts, nor are your ways my ways, says the Lord". If we would contemplate that statement every day it would help guide us in our prayer and actions. Brother Akolla began his homily focusing on how we live in a merit based society. We work to achieve success and monetary reward; we study to achieve good grades which we believe lead to career success etc. We believe in "quid pro quo", what for what; I should receive a benefit for my effort.

Emphatically Br Akolla stated "God doesn't work that way". God is generous beyond our understanding and gives us what we don't merit. Depending on whom you identify with in the gospel reading, the
workers who toiled all day, or those hired toward the end of the day, we experience God's generosity very differently. We only see the griping of the full day laborers, who expected to be paid more than the other workers. (Mt 20:1-16a). The landowner, replies "are you envious because I am generous?"

God's justice is not based on merit, but on mercy, God's faithful loving kindness. So as God is patient and kind to us, we are asked to be patient with others. We are all aware of our failings, of our countless goals to "do better" and repeated slips. Br Akolla reminds us to take comfort, "God says, 'I am not finished with you yet,'"

Our response to God patient kindness is to model it with others after receiving it wholeheartedly within us. We are invited to kingdom living by remembering we are all created in the image and likeness of God and therefore worthy of respect from each other as equals. Br Akolla reminded us again to be people of action. In the gospel, the landowner hires more workers from the marketplace, asking them "Why do you stand here idle all day?"

The question Br Akolla put to us is is "What are you doing lately to build the kingdom?" . How have we "built up" our brothers and sisters. What have we done for the "least of them". How are we praying and serving the sick, the unemployed, the forgotten, and marginalized. He reminded us we cannot be "on the sidelines concerning racism".

Finally, he invited us to notice that a grateful heart "keeps us from envy". Envy separates us from God and our neighbor. It blinds us to the goodness of our lives and all the gifts we have received.

May we remember the goodness of God, the wonder of God's creation, each of us and our sisters and brothers throughout the world. May we go forward in our lives with grateful hearts and treating each other with respect and loving kindness.
Peace, Anne Butts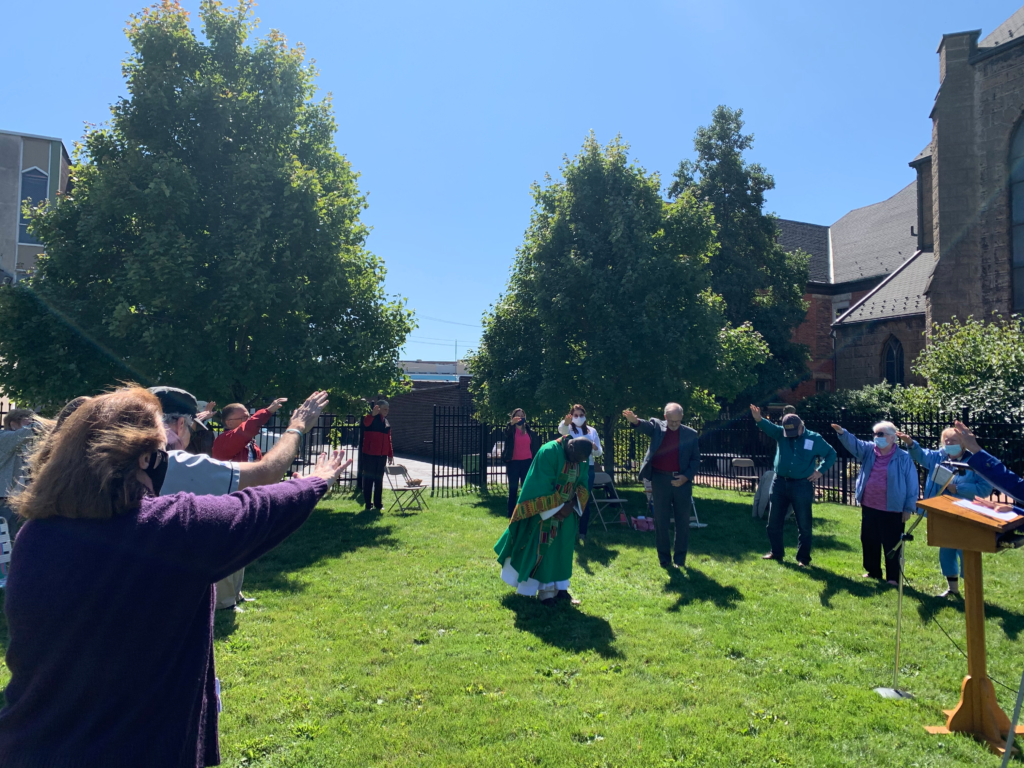 Twenty-Fourth Sunday in Ordinary Time—September 13,2020

Since I did not write an entry for last week, I will include some of Brother Marva's reflections here also. He presided at the liturgy last week and today. Outside, the cool breeze sometimes mirrored his statements about us not being in control. We had to stake down the tents before his homily because
the "Spirit" in the form of a strong wind threatened to topple his covering.
He reminded us that last week's gospel was the roadmap for forgiveness, encouraging us to address our grievances directly, one on one, with the person involved instead of speaking about them to others as a first recourse. Today's gospel focused on the frequency of our forgiveness. In the gospel, after hearing the importance of forgiving our neighbor, Peter is asking "Do I really have to keep forgiving for as long as I have to?" Jesus' "No" is really a "Yes". Brother Marva emphasized that Jesus reminded Peter to "do more" forgiving—"seventy-seven times", a never ending process.

Last Sunday Brother Marva caught our attention with Tina Turner's hit song "What's love got to do with it" remarking that Paul's letter to the Romans might have a title "love's got everything to do with it". It is stressed again in the readings today. Sirach calls us to "Remember your last days, set enmity aside" in order to receive God's mercy by granting it to others in the form of forgiveness. Holding grudges and fueling our anger with resentment controls us after a while and destroys the bonds of love. How many of us have witnessed peaceful deaths after moments of reconciliation. Just as the gospel's indebted servant was forgiven by his master, we can remember the unconditional love and perpetual forgiveness of God. Then, unlike the servant, we are charged with passing on this loving forgiveness to others.

As Brother Marva mentioned last Sunday and today, forgiveness is hard. Often, we cannot believe God could forgive us, either through the sacrament of Reconciliation or in our private prayer. He said, "we are asked to let go of our 'stuff' so we can release the burden in others". For as St Paul wrote in Romans, "Whether we live or die, we are the Lord's". We think we are in control, but we are not. We are invited to examine our behavior and relationships and do the hard work of asking and granting forgiveness. We ask it of God, ourselves and each other. We commit to moving forward each new day, leaving behind our old habits so we don't fall back to old behaviors. The hope of today's message is "no matter how hard or difficult our lives feel, no matter how we fail, God forgives and loves us over and over". Can we live fruitfully to do the same?
Peace, Anne Butts